Airbus A380 visit to YUL, November 2007
---

If you need some bearings, you can go to maps.google.com

---
View of the tarmac from Avenue Jenkins/English (south east of terminal). Visible tails are Two Air Canada narrowbodies, a Westjet 737, Air Canada 777 and the Airbus A380 parked at gate 55.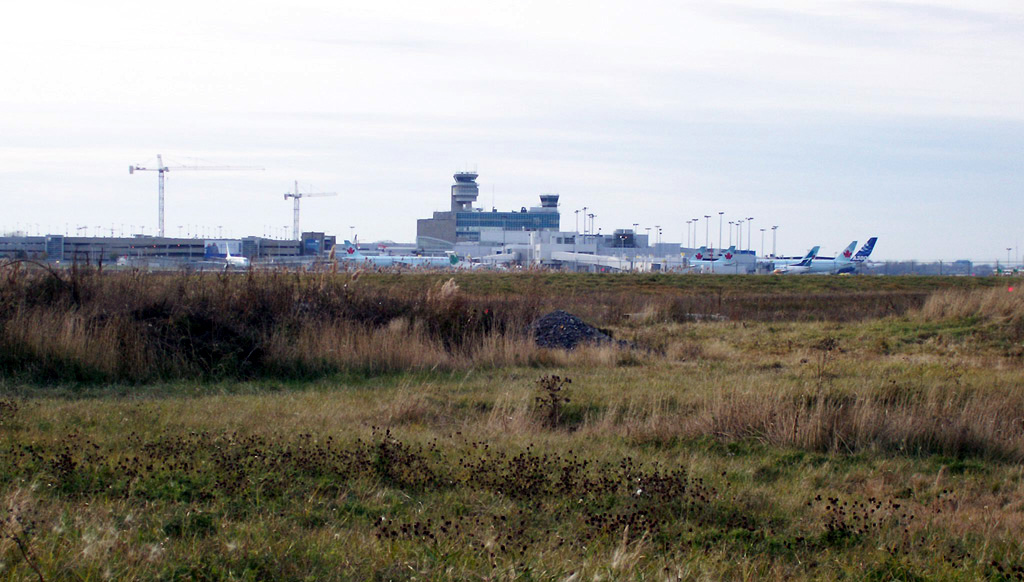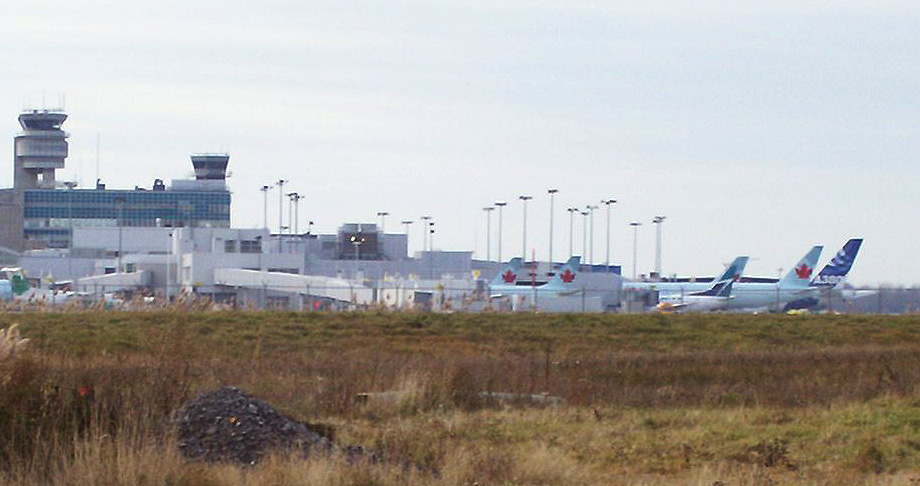 ---
View from the cargo area (Albert de Niverville) between two hangars.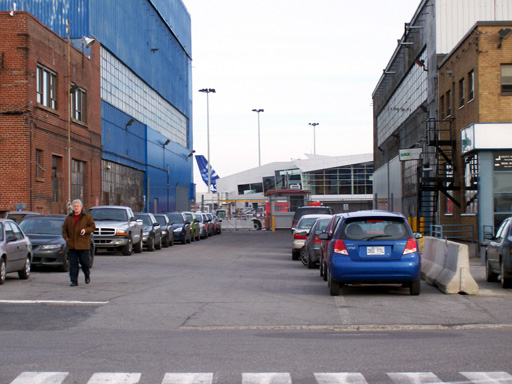 ---
View from the hill behind Westwood Arena looking across cargo area towards airport. Notice the tail of the 380 is higher than the St-Joseph Oratory on Mount Royal in background :-) :-)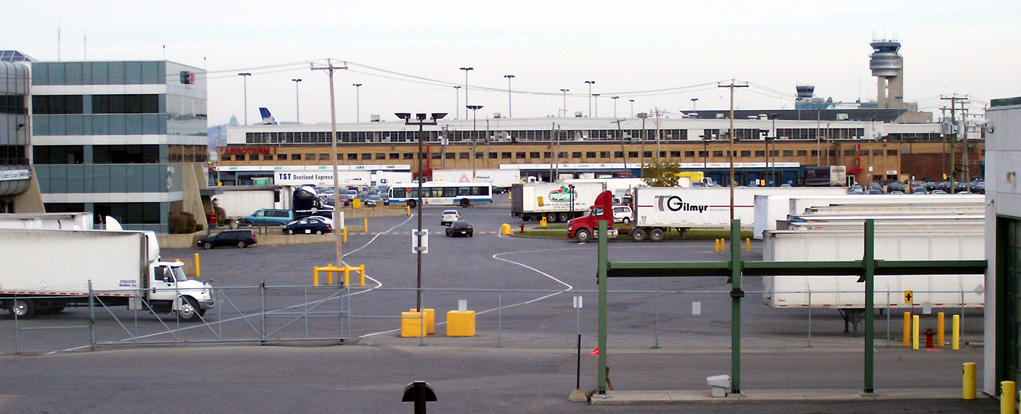 ---
On the second day, the A380 was scheduled to leave YUL at 14:00, but it left at 13:00. Got there just in the nick of time. Below is the 380 taxing to take-off on 24R in contracts to an Air Transat 310 at the Transat hangar. The 310 is closer so its size is exagerated compared to the 380.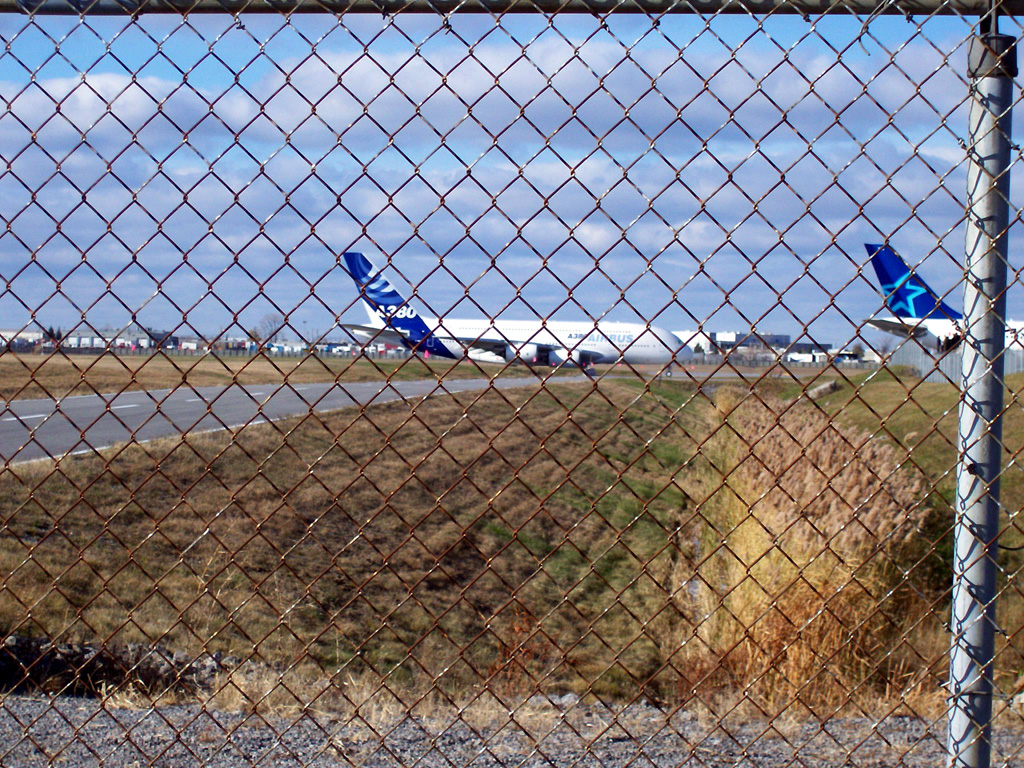 ---
The A380 as it turns onto the 24R runway, in contrast with a Continental ERJ still on the taxiway. Note the size of the 380 engines relative to ERJ fuselage.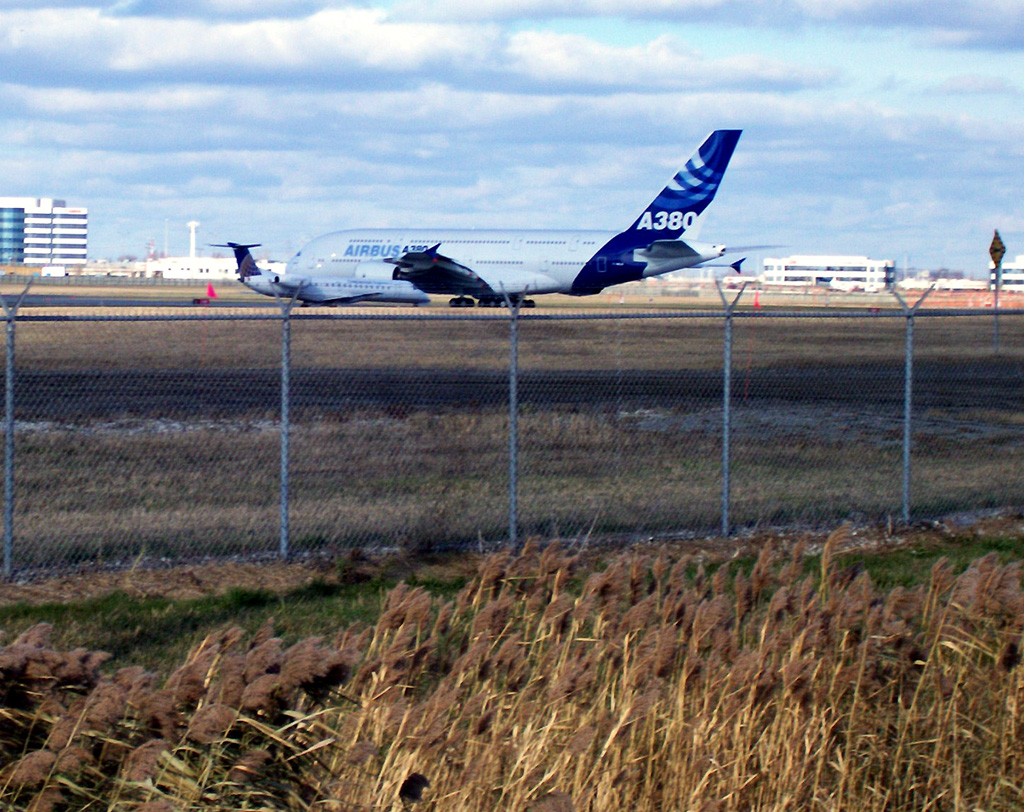 ---
A little later, the ERJ positioned itself behind the 380.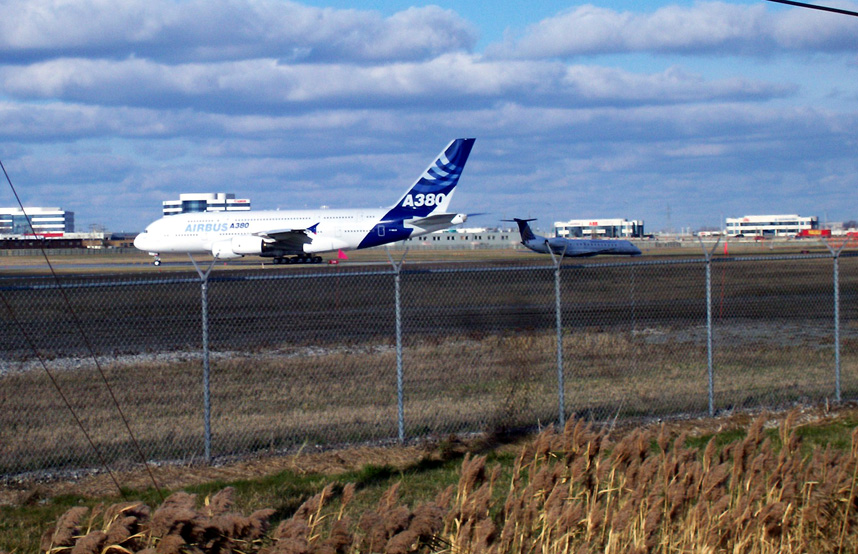 ---

---
| Aviation home | Home Page | Contact